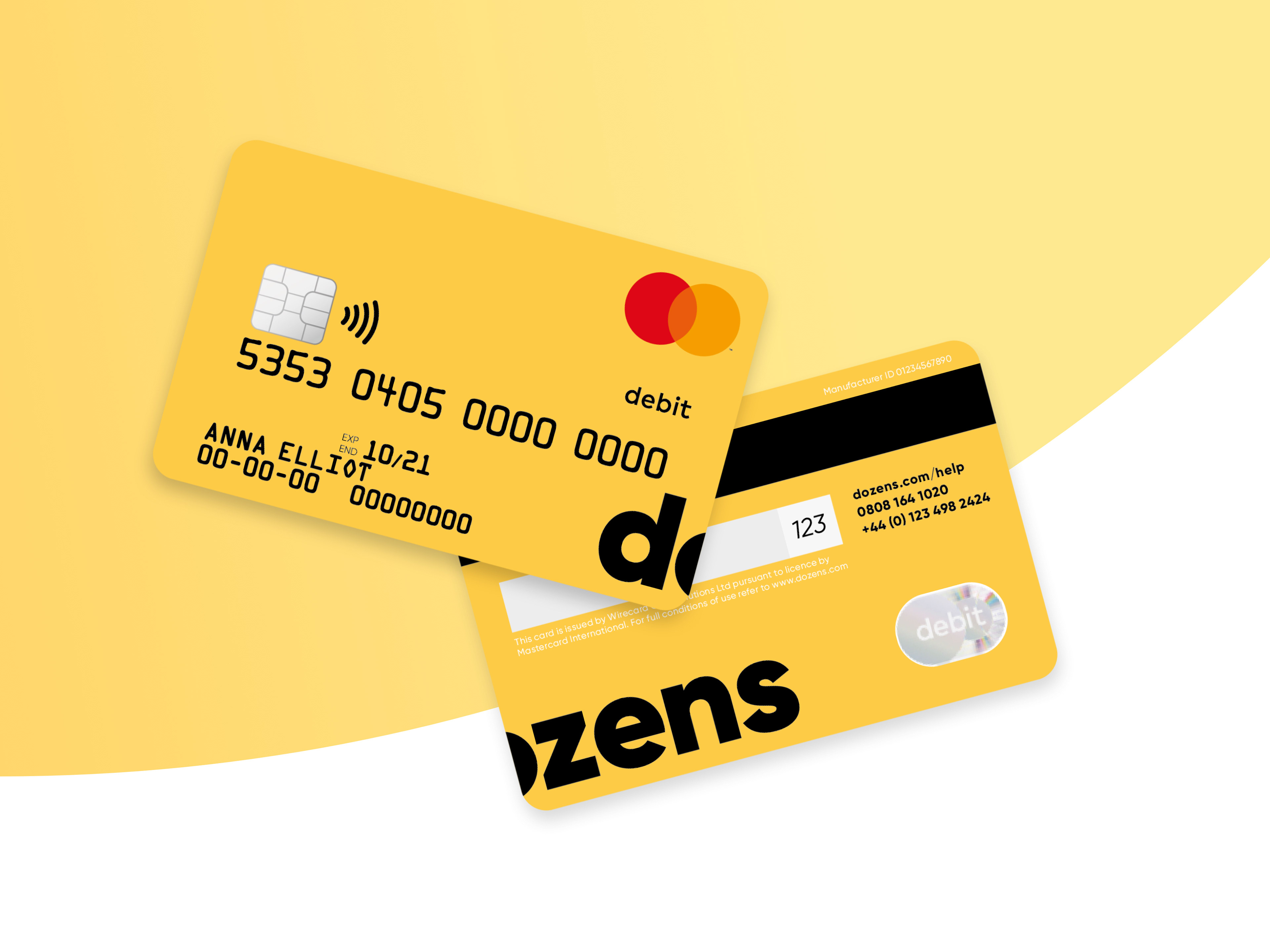 Ever designed an actual debit card? Nor had I until joining Dozens, quite an intimidating task (and the 100 page Mastercard design guidelines that came with it).

As a new challenger bank, we wanted our card to stand out against a crowded market. Our bright mango yellow was chosen for it's positive, sunny connotations and as a colour pretty unused in the finance sector. The Dozens brand grew from there. Being a neon Pantone®, the cards glow under UV light 😎.
When Dozens went through a round of crowdfunding through Seedrs, we designed a limited edition Shareholder Dozens card. On these the yellow was flipped, reversed out of a soft slate grey.
Dozens
 is a fairer banking and everyday financial app - created by a team of non-bankers. It combines a current account with budgeting, savings and investing tools. It's now live on the 
App Store
 & 
Google Play
.
I was involved with Dozens right from the very start. From day 1 in an empty office, no app and no name, to a fully functioning app and brand with (at the time I left), 15,000 users.
My role, along with the brand team, involved creating the Dozens brand from scratch, and how this translated across all touchpoints.