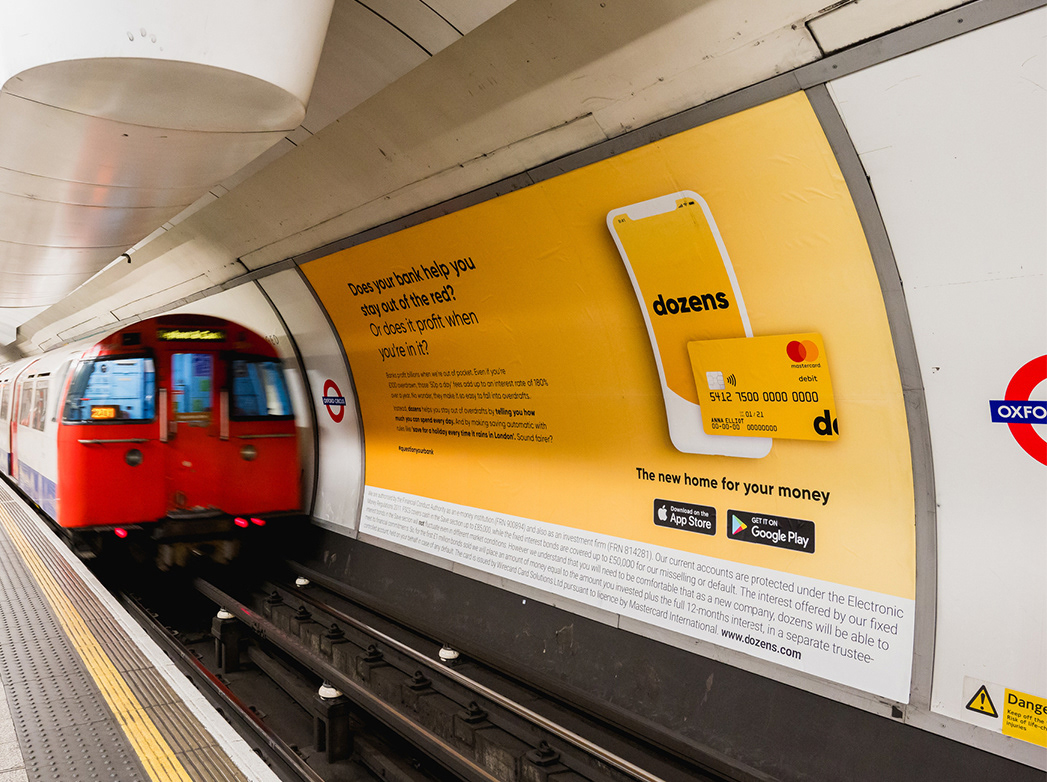 I joined
Dozens
 right at the very start in February 2018. Almost a year later, we were ready to launch our challenger banking app that helps you to save and get decent returns on your savings. 
We needed a launch campaign with impact to stand out in a crowded market. With very short lead times, we created these adverts to go across London tube stations, busses and newspapers that made people question if they deserved more from their money. 
Our first ad launched on the big screens in Canary Wharf station. Tube station ads followed and an ad in the Financial Times. Bold, clear and to the point, we started to build brand recognition with our full page yellow ads.
Dozens is a fairer banking and everyday financial app - created by a team of non-bankers. It combines a current account with budgeting, savings and investing tools. It's now live on the
App Store
&
Google Play
.