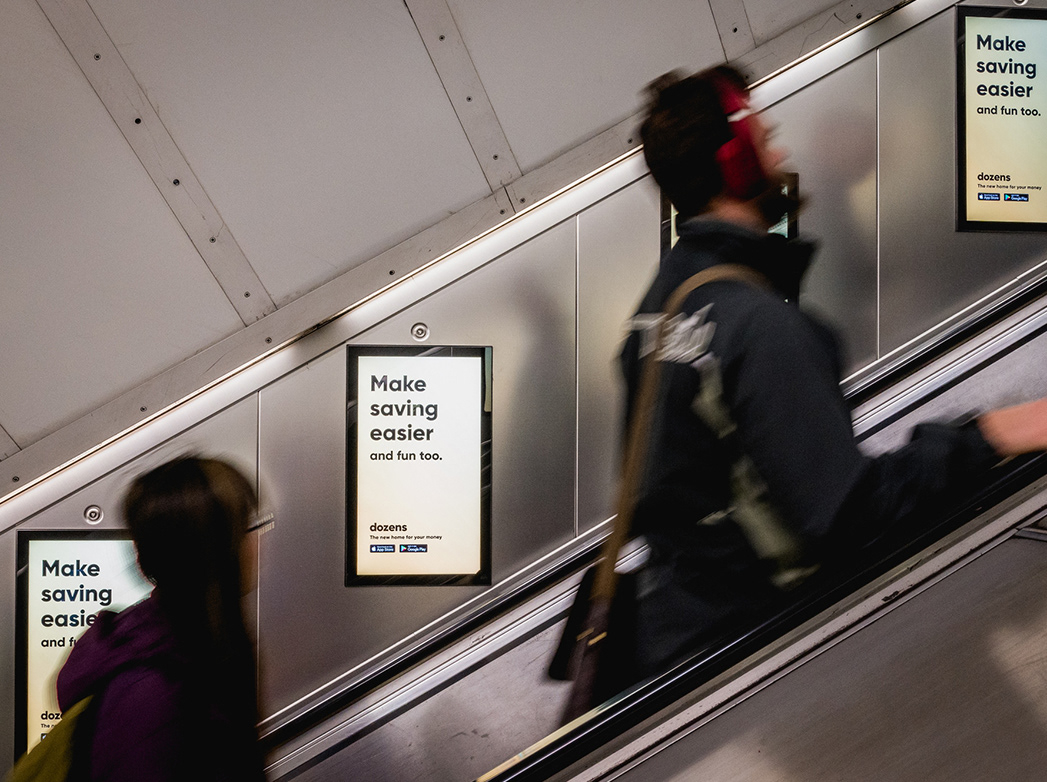 A digital outdoor campaign for
Dozens
to highlight the grow and invest sections of the app. With a quick read time, the ads needed to be bold, clear and to the point, building on brand recognition with our full page yellow.
Dozens is a fairer banking and everyday financial app - created by a team of non-bankers. It combines a current account with budgeting, savings and investing tools. It's now live on the
App Store
&
Google Play
.
I was involved with Dozens right from the very start. From day 1 in an empty office, no app and no name, to a fully functioning app and brand with (at the time I left), 15,000 users.
My role, along with the brand team, involved creating the Dozens brand from scratch, and how this translated across all touchpoints.