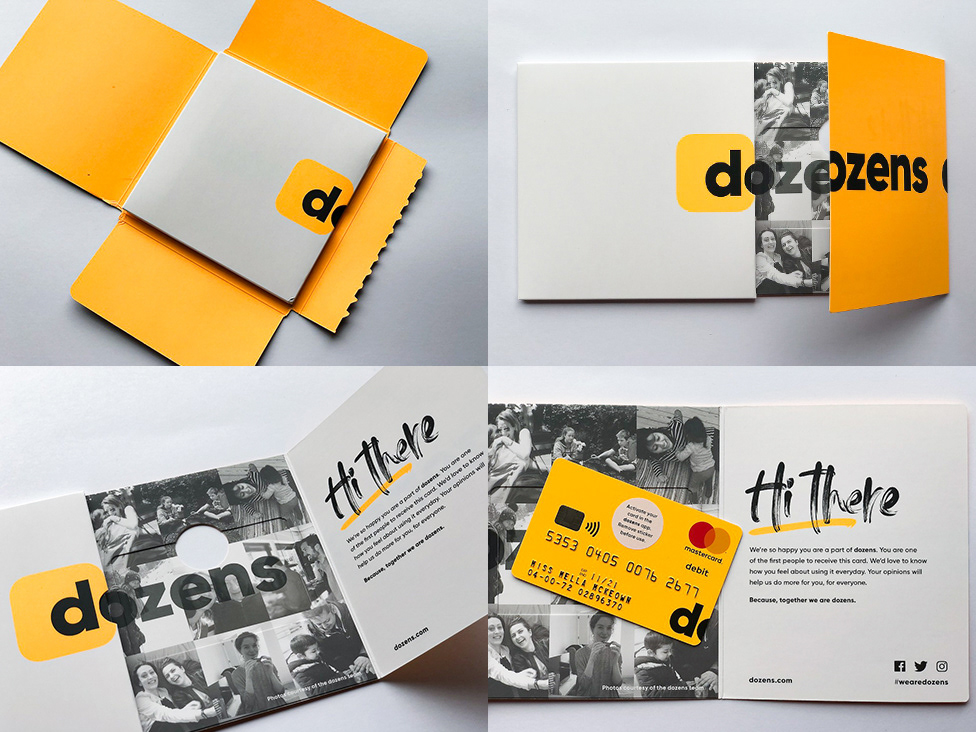 New customers to
Dozens
download the app, go through an application process, wait to be verified and then wait for their debit card to be delivered. We wanted the first physical touchpoint a customer would have to feel premium, considered and special. 
Working closely with Burgopak, we created card packaging that welcomed our first customers with a personal touch. We used personal photos from our team and even our signatures on the back panel thanking our first customers for putting their trust in us. 
Dozens is a fairer banking and everyday financial app - created by a team of non-bankers. It combines a current account with budgeting, savings and investing tools. It's now live on the 
App Store
 & 
Google Play
.
I was involved with Dozens right from the very start. From day 1 in an empty office, no app and no name, to a fully functioning app and brand with (at the time I left), 15,000 users.
My role, along with the brand team, involved creating the Dozens brand from scratch, and how this translated across all touchpoints.